Welcome to Smith's Acres LLC
Smith's Acres is open
7 days a week.
Sunday thru Tuesday

9am

to

5pm
Wednesday thru Saturday

9am

to

8pm
Check out our workshops and classes
Gift Certificates available
Call 860-691-0528
Ladies Night Out
in the Greenhouse
We'll be hosting another fun filled evening in the Greenhouse - just for the Ladies. Mark your calendars for Monday December 9th from 6 to 9 pm. The greenhouse will be filled with vendors of all sorts. Jewelry, skin care, handbags, soaps, candles. The greenhouse will be filled with all sorts of wonderful gift giving ideas.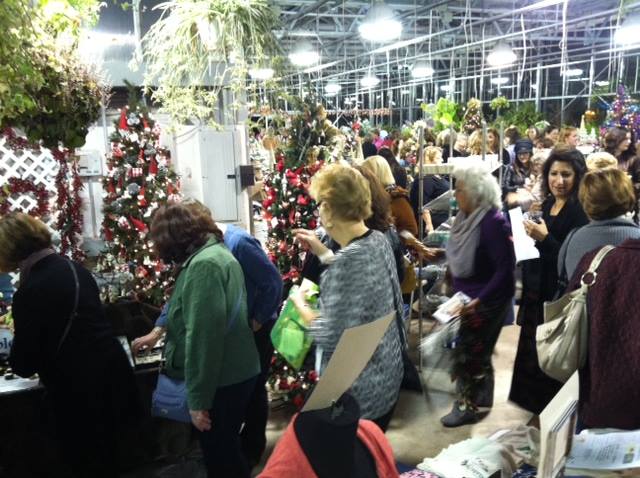 We'll have food and beverages, sales and door prizes. The only men allowed are those who will be serving the food and drinks. The evening will be a fundraiser for Care & Share of East Lyme, our local food pantry. We are asking for a $10 donation as well as a non perishable or canned food item.
Call all your girlfriends and female relatives. Our Ladies Night Out is a great time, in addition to raising money for a wonderful organization. Please call 860-691-0528 to reserve your spot.
Please be sure to "Like" our Facebook page. We'll try to keep you updated on what's happening up at the farm through pictures. Also, be sure to sign up for our email newsletter below. Lots of hints and tips and coupons.
Smith's Acres - It's a yard altering experience.